Step 1. Select Open Remote...
Open FileMaker Pro on your desktop, then go to File / Open Remote...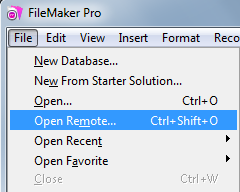 Step 2. Create New Favorite Host
In the Open Remote File dialog, change the View setting to "Favorite Hosts" and then click Add... in lower left corner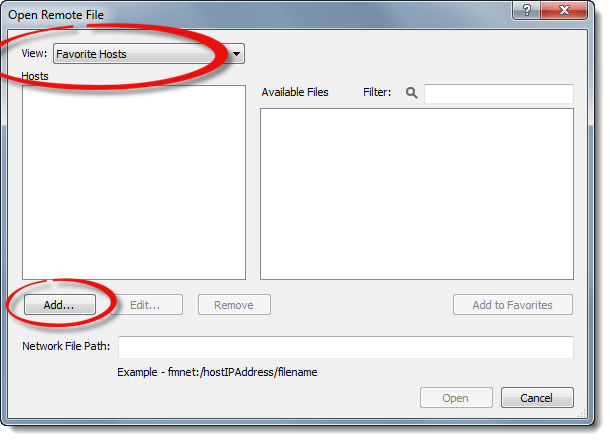 Step 3. Add Favorite Host's Internet Address
Enter the name of the FileMaker server that your database is hosted on. For Triple8 Network clients, this will be the server you uploaded your database to and can be found in your MyTriple8 control panel. The Second field for Favorite Host's name is optional and can be left blank.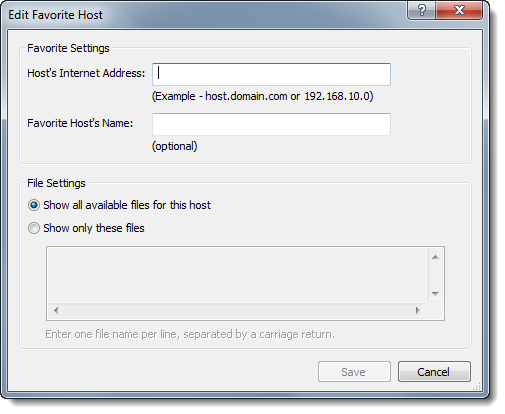 Step 4. Select Favorite Host
After you save your new Favorite Host, you should now see your new FileMaker Server Host in the left hand pane. Click on this ONCE and wait for a login dialog. If you are connected to the Internet, this should only take a few seconds.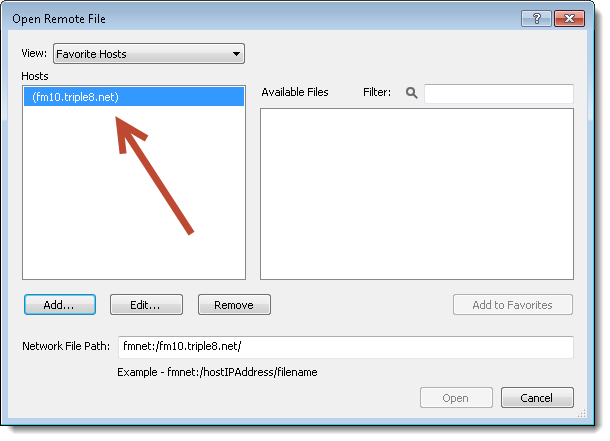 Step 5. Login To Your FileMaker Database
Enter the Account Name and Password to your FileMaker database.
IMPORTANT: This is the account name and password that you have already added to your FileMaker data AND have given this account Remote Access privileges.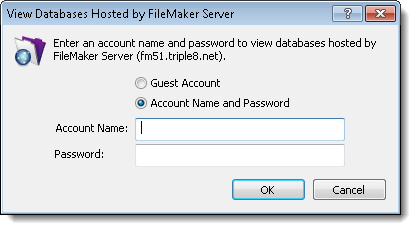 Step 6. Select the FileMaker Database
You will get a list of FileMaker databases that match the account name and password you entered. Click on the database you want to access. You may get second login prompt. Enter the same account name and password. Your FileMaker database should now open.