Step 2A.
Open FileMaker Pro on your desktop and open the database you want to add a User Account to (or to edit an existing user).
Then select File / Manage / Security...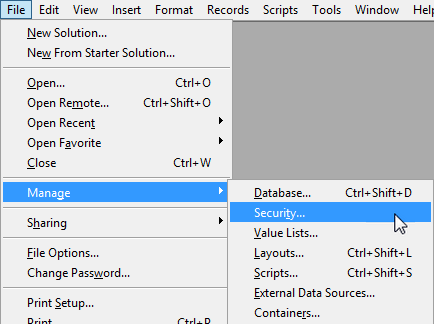 Step 2B.
Click on the New Account button in lower left corner. Or if you want to edit an existing Account go to Step3.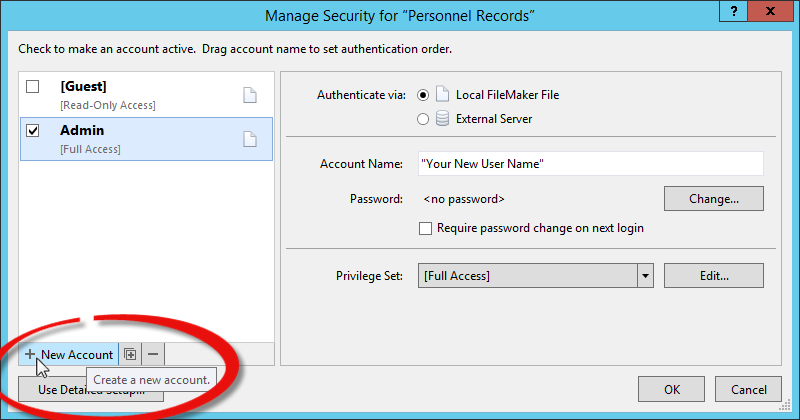 Step 2C.
Enter an Account Name and Password for the new user or select an exiting user. (It is highly recommended that the password be at least 6 characters and contain at least one capital letter or a number). Click the Change... button to set the password. Then click the Edit... button next to Privilege Set.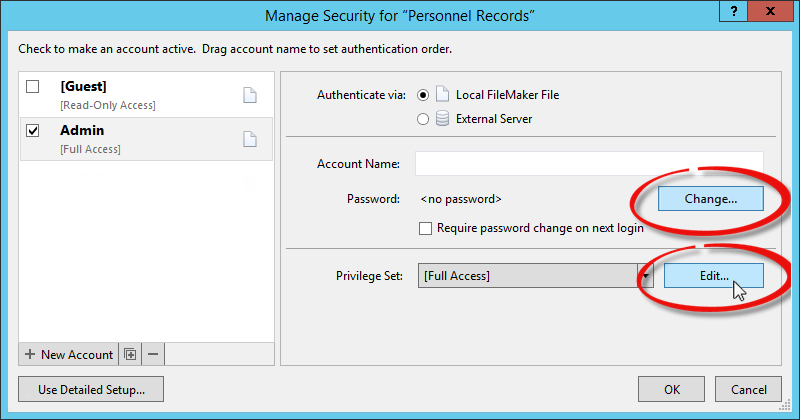 Step 2D.
Under Extended Privileges in lower left corner, select
1) Access via FileMaker Network (fmapp) for FileMaker Remote Access and / or
2) Access via FileMaker WebDirect (fmwebdirect) for FileMaker WebDirect Access
(WebDirect is for browser based access).
Then click OK on the next 3 dialog screens.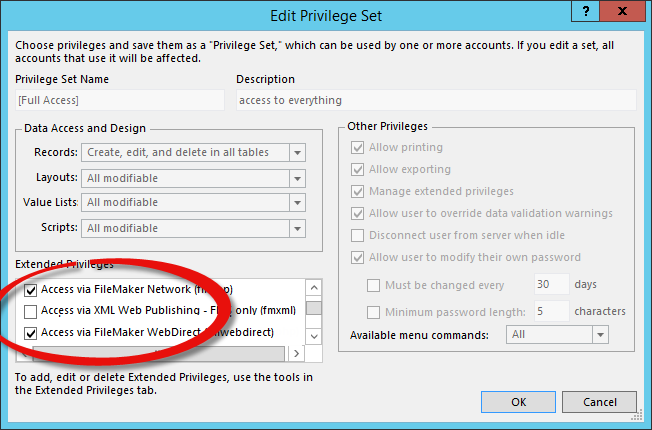 Step 2E.
In order to save or edit a FileMaker Account, you will need to enter an Account Name and Password of a user that has Full Access Privileges. If this is a new database and you have not created any new accounts, enter Admin for the Account Name and click OK (leave Password blank).